I've recently discovered a LOVE for them. I just think they are so dang cute. And of course they are for canning, but not just for canning!
Flower vase!
A soap dispenser! Find the tutorial
here.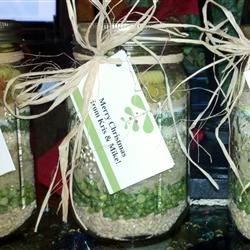 Super easy, cheap, and CUTE gifts.
Soups or cookies in a jar.
Lets not forget mason jar mugs... Oh I have a crush on these. They remind me of my grandmas house and hot cocoa.
Daisy lids make for a GREAT little summer picnic or party drink.
Lala loves "tea" parties with them.
Tea candle holders. Or Citronella candle holders.
Go dig out those jars, can some jam, and then recycle the jars for something cute!